Oh the Heat! South Florida during the summertime can be a heat locker of unrelenting hot air. I usually need to move my plants around in different parts of my yard because of the changing direction of the burning rays of the sun when the season changes. Most people think that we do not have seasonal changes. But anyone who is into gardening and landscape will tell you that there are definite changes. If you are not attune to such things, gardening in a tropical climate will be frustrating.
My hubby and I call gardening and landscaping, "Gettin' Diggy in the Yard." It's a fun catch phrase because true gardening requires digging, not just buying plants in pots and placing them around. If you aren't digging....you aren't gardening. You might be digging a hole to plant something, or digging something out. It's a gettin' diggy thing......
Just like other areas of the country, we plant annuals and perennials. The difference is when those in the northern states are planting their Impatiens, our Impatiens are done, leggy and ready to be removed. Our seasons are kinda reverse. The heat of the summer can be like the freezing temps of the winter for the north....inhospitable for many plants.
I have this large pot that sits to the left of my front door. I change out what is in the pot about 4 times a year. As you can see....the pot is not happy. (image left) I didn't water it for a day and this is what I got. Yep. The plants in the pot are root bound and without more soil around the plants, the water runs through with no where to cling for supplying water at a later time to the plant. I could struggle with this and make sure to water everyday, but why? It won't cost much to replace and it's only getting hotter. No need to frustrate myself. This is suppose to be fun! You gotta know when to fold 'em. Right?!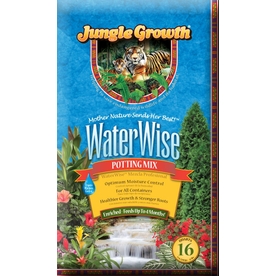 During the summer months, I usually pare down in my gardens and replace some pots with more drought tolerant annuals, like Purslane. After the Purslane is established, it almost likes being ignored. With a 12 day vacation looming in August, I don't need the added stress of wondering if my plants survived my absence. So I stopped off at Lowes and bought a hanging pot of Purslane that was on sale for $4.99 along with a 10 quart bag of Jungle Growth Water Wise potting soil. Whenever I add or replace plants in a pot, I make sure and add fresh potting soil. The soil stay moist longer.
So this image to the right is what the pot looked like yesterday after planting the Purslane. Not that great, but I knew it would take a few days to spring into action. I left the Liriope in the pot because it was in great condition and is drought tolerant because it is a grass plant. The plants that I removed had been covering it for a few months. It was nice to see it back out enjoying the sunlight and creating a little visual texture in the pot.
Then today, I walked out front and saw this.....
Already an improvement. Don't you think?
Just to the right of this area, are my friends the Florida Kitsch Flamingo couple, Fred and Flo. My sweet potato ground cover is coming alive, as well as, the succulent that I crammed down in there about 2 months ago. I do that a lot of times.....put half dead plants into the ground where I think they might come back. I love it when it works! This sweet potato vine loves when it rains. We had a few afternoon showers and it is going crazy.
This week is a busy one for me. My two teenagers are in two different summer programs in two separate areas of the county. I will be doing a ton of driving. I am going to bring you short 'snippets' this week because my time is going to be limited. Hope you don't mind. I will try and keep it interesting. Enjoy the day! Go out and get diggy in your gardens. For most of you, it's a great time of the year to enjoy it!
-The End-